w e b l o g s
synthetic zero
calebos
cowlix
corey c.
nubbin
ftrain
living art
glossosaurus
gulfstream
guardian u.
andrew
deletia
abuddha
amazing
scitech
zaa zaa furi
kerplinky
favabean
giro
zen calm ink
ghost rocket
fishy
missingmatter
linkmachinego
dev null
sensible erection
stile
christianitytoday
idea of the day
angieb
wood s lot
50 cups

c o n n e c t
nowhere
letters
process
arrests
stare
gloss
illusion
eyeball
teller (he's still alive!)
dance!
cartoons!
bills!
reggae-amp
acid trip
mike
democide
lucerne
xanth
E2

w e b r i n g
- pitas! +
< BlogCanada >
< i'm twisted >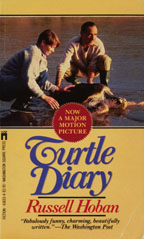 spin foam models of riemannian quantum gravity (via cowlix :)
It's hard to be sure that this "spin-zero dominance" is a bad thing, but at the very least, it makes computer simulations a bit dull. Eventually we started trying to come up with a model that darts between the Scylla of a divergent partition function and the Charybdis of spin-zero dominance. This turns out to be quite tricky, at least if one wants a theory that's neatly expressed in the language of category theory - which is what underlies spin foam models. But eventually we found one! And amusingly, it was the very simplest, prettiest model of all... for some silly reason we'd overlooked it until we were really desperate.
[:: comment! :]
[:: comment! :]
Lewis is probably best known for his work in the metaphysics of modality (possibility and necessity). His work in this area began with the classic 1973 Counterfactuals and reached its culmination in the highly controversial On The Plurality Of Worlds (1986). At its heart, this book addressed the key question of the metaphysical grounding of possibility (that which could be, but need not be) and necessity (that which must be). Unlike previous philosophers, Lewis was not content to explicate possibility and necessity in terms of mere concepts. He argued for the existence of possible worlds, as real as our own world (the actual world), which serve to ground claims about possibility and necessity. [...] Unlike in some science fiction tales, we cannot journey to other possible worlds - they are isolated from each other in all ways but one: according to Lewis, we have doxastic accessibility to these worlds (put roughly, we can know about them).
[:: comment! :]
Friday, March 15, 2002
cosmopolitanism
The nebulous core shared by all cosmopolitan views is the idea that all human beings, regardless of their political affiliation, do (or at least can) belong to a single community, and that this community should be cultivated.
The Helmand Valley Project has, at long last, exceeded all hopes for bringing wealth to Aghanistan: the mujaheddin use it to cultivate opium poppies for export. My grandfather isn't very happy about this.
[:: comment! :]
Thursday, March 14, 2002
i can't help but think
the napkins tightly bunched
together in the package,
pre-napkin dispenser,
are souls waiting to be
born
momento -
the one where
i completely
make it up
and willfully
believe it
to be true.
i worked at a zoo scooping
ice cream.
ice cream and feeding the monkeys
for lunch.
so bad :) and the people
you'd see on free tuesdays!
[:: comment! :]
"Nations are as equal as so many madmen or drunkards, and I'll drink dead drunk the man who disputes me. Hear reason: nations are not so puny as to shrivel and vanish at the first tampering with their past, no, nor with the tenth. Nations are monsters, boy, with guts of iron and nerves of brass. Waste not your pity on them."
[:: comment! :]
Tuesday, March 12, 2002
magic mint
Known to locals as "Maria Pastora," or "Mary the Shepherdess," Salvia is a member of the mint family and a distant relative of cooking sage that grows naturally only around Mazatec Indian settlements in this remote corner of Oaxaca state.
Internet sites around the world hawk the herb as "legal ecstasy," boast of its wild popularity on the streets of New York's Greenwich Village and encourage would-be buyers to experience a Salvia trip before authorities declare it illegal.
But for dozens of Mazatec healers, Salvia is a powerful and sacred plant with curative powers and frightening mind-altering effects.
Originally, beer was a ritual beverage in all parts of the world. Its consumption was a part of shamanic practices or religious ceremonies to venerate the gods (libation facilitating contact with the "other"). On the whole, beers of this kind also included psychoactive plants. More than 50 known psychoactive plants have been added to beer at some stage in various parts of the world. These beers were consecrated to gods and goddesses (e.g., Thor, Dionysus/Bacchus, Hathor, Bhairab/Shiva, Isis). The mandrake-beer of the Egyptians is a famous example. We may also mention maize-beer (chica) fortified with Datura seeds, and drunk by the South American indios and the "real Pilsner," the henbane-based Germanic beer: as tradition rightly informs us, "this beer makes you thirstier!".
btw...
Happy Smoke!!
BRAND NEW from the ethnobotanical herbalists who brought the herba supplementals Kathmandu Temple Kiff 1 & 2 Personal Choice, pipe-smoking products/substances to the common market!

We are finally able to offer for your Sensitive/Responsive, Personal Choice Smoking Enjoyment, the Temple 3 Ragga Dagga (tm) Pipe-Smoking Substance Supplemental Product. Introduced after three years of research and development, Temple 3 is Personal Choice, legal Smoking/Indulgence Redefined!!!

Thanks to recent, dramatic, technological advances in the laboratorial processes for the extraction of alkaloid and glycocide supplements from botanicals/herbas/plant matter, we are now able to offer, in more cultivated/enhanced/viripotent/substantiated format, what had actually already been the most significant, lawful, Personal Choice smoking substance available on the planet. Temple 3 Ragga Dagga (tm) is the sweet, sweet evolution of all of that.

* A 20 X more viripotent herba supplement than its predecessors (Temple 1 & 2)!
* Happier, happy smoking!
* Indeed, a depressive/regressive, supplemental mood-enhancer.
* More sophisticated, uplifting & poised than illegal smoking substances.
* NO regulation; NO illegality; NO failed drug tests!
* Inhibits stress & anxiety!
* Inspires conteplativeness & creativity!
* Ehances the sexual experience!
* Generates more restful sleep & lucid dreaming!
* A significant herba/botanical supplement in the battles against drug & alcohol dependence!
* Easily ignited & stoked.
* Smokes sweetly!
* Absolutely legal; non-invasive; no downside!
* Lingers for a good, goodly while!
* Possesses many fine ganja virtues with none of the negatives!
* Just a little snippet/pinch goes a long, long way. Just 4 or 5 draws of your pipe (a traditional hand herb-pipe is included with each package of Temple 3 Ragga Dagga).

Temple 3 Ragga Dagga (tm) is an exclusive, botanical/herba, proprietary, Nepalese-formulated, "Sensitive/Responsive" pipe-smoking/stoking substance, and it is undoubtedly the most prestigious, legal offering of its sort on the planet!

So smokin' stokin' potent is this cutting edge formulation, that we have even been able to establish a very happy clientele market base within the hard-core stoner arena and have made positive, happy, smoking differences in many, many lives.

ABSOLUTELY LEGAL! MARVELOUSLY POTENT!!

A one-of-a-kind, proprietary amalgamation, comprised of extreme high-ratio concentrated extracts which are derived from various common and uncommon "sensitive/responsive" herbas primarily cultivated within and imported from the southern and eastern hemispheres ... Temple 3 Ragga Dagga (tm) high-ratio, factored, botanical extractions are master-crafted into solid jiggets/bars which are structurally reminiscent of what one might find in the "happiness" coffee and tea houses of Nepal, Kathmandu or Amsterdam, and in many aspects, possesses a more collected and more focused, less-scattered ambience.

Ingredients:

Temple smoking substances and Temple 3 Ragga Dagga (tm) have always been and will always remain exclusive EXOTIC BOTANICAL RESOURCES "House Smoking Substance Specialties." Temple 3 Ragga Dagga (tm) is both a euphonious/celebratory and relaxing/calming pipe-smoking substance that offers both physical and cerebral significators. Temple 3 Ragga Dagga (tm) is a proprietary, prescribed botanical amalgamation which includes the following synergistically/synesthesia conglomerated, core-refined, ratio-enhanced herbas/botanicals, resins, essences, flower-tops and oils in extreme ratio extractment ranging from 8.5 to 1, to 100 to 1 viripotent concentrations Drachasha, Chavana Prash, Trikatu, Black Seed Herb, Hybrid Flowering Turnera Diffusa, Capillaris Herba, Angelica Root, Wild Dagga mature leaf matter, Haritaki, Shatavari, Labdunum, Neroli, Unicorn Root, Papaver Rhoes, Dendrobian stems, Calea Zacalechichi buddings, Rue, Amla, Salvia Divinorum, Crocus Sativa, Lotus and Gokshura cuttings.

Please Note: Temple 3 Ragga Dagga (tm) is an absolutely legal, herba/botanical, "Personal Choice," pipe-smoking substantiality product! No included botanical factor therein is regulated by law or considered to be harmful by regulatory agencies. There is no tobacco in Temple 3 Ragga Dagga (tm). There is certainly no cannabis/marijuana in Temple 3 Ragga Dagga (tm). And although we are not age-governed by law, Temple 3 Ragga Dagga (tm) is intended exclusively for sophisticated adult usage! Subsequently, it is our MANDATORY ethical policy that Temple 3 Ragga Dagga (tm) may not be sold, offered, or given to any person that has not attained at least twenty-one years of age. All things in their time. As well, Temple 3 Ragga Dagga (tm) is not intended for use during work or while driving. It should not be enjoyed during pregnancy nor is it intended to supercede physician's care in any regard.

*************************************************

Visit our website to learn more about our products and our special offers:
http://66.118.154.3/wrs

**************************************************
Testimonials:

Here is what our customers are saying about the Temple 3 Ragga Dagga (tm) phenomenon:

"To whom it may concern:

I was skeptical when I first read your ad. I grew up in the 70's & 80's. I was a hard core (alternative smoker) then. So I knew my stuff. But drug tests stopped that! Now I am disabled from a degenerative muscle, ligament, and tendon disease. I was smoking (an illegal product) for the pain and nausea. Now I have something just as good ... Temple 3 Ragga Dagga, but it's cheaper, and it is legal! I also have a lot of trouble sleeping, but the Capillaris Herba made into tea works and smells great! Your products that I tried so far, are as good or better than your ads say! That is hard to find nowadays in a company. Who ever put this stuff together is a botanical genius. I will be a customer for life!"

-- R.J. - USA

"Thank you so much for the Ragga. It is everything you guys claim, and then some! I was a bit skeptical when I read your description of its effects, but there is literally no exaggeration in your advertisements. How nice that this is non-prohibited! It tastes great and feels great too! I am so glad I took a chance and ordered. Blessings to all of you."

-- Frankie R. -- USA

"I'm a man of my 40's and I really know my stuff. I don't drink or do illegal drugs anymore and have found a much more spiritual path. I used to have to take Valium in the past. Not anymore with the Temple 3. It really amazes me how this stuff tastes like the Lebanese and blonde stuff I used to smoke in the 70's. I am very satisfied with all of your products. I like them a lot and will be a customer for life for sure. Whoever makes this stuff is an ARTIST at it. Who would have thought?!"

-- A.J. -- United Kingdom
******************************************************

Finally, we realize of course that this Temple 3 Ragga Dagga (tm) is not inexpensive. (Temple 3 Ragga Dagga (tm) is a very, very Sweet Smoke and "sweetness" is never acquired inexpensively. Such is the way of the Economic Tao.) Nor, as a matter of fact, is it inexpensive for us to acquire, factor or master-craft. Quite simply, it is the very best of its kind that there is to be acquired.

************************************************************

We offer other fine herbal, botanical products including the following:

1. Sweet Vjestika Aphrodisia Drops (tm); An erotic aphrodisia; sexual intensifier / enhancer liquid amalgamated extract for MEN and WOMEN.

2. "Seventh Heaven" Prosaka Tablets (tm); a botanical alternative to pharmaceutical medications for calm, balance, serenity and joyful living ...

3. "Seventh Heaven" Gentle Ferocity Tablets (tm); a most efficacious, non-caffeine, non-ephedrine, non-MaHuang botanical energizer and cutting-edge appetite suppressant...

4. Extreme Martial Arts Botanical Remedies; Equivalence Tablets & Dragon Wing Remedy Spray ... pain management that works to alleviate pain even for arthritis and fibromyalgia sufferers...

5. Cockle Doodle Doo (tm) Penile Restorative/Renewal/Enhancement Souffle' ... an exclusive, proprietary blendage created to dramatically/emphatically, aggrandize/enhance & age-inhibit penile skin quality and vascular composure. Soothes, refreshes, provides a youthful Glow & Go sensitivity.

6. "Hairricane" (tm) -- an Extreme High-Ratio, Dry Botanical Extract Herba Dietary Hair Supplement for Men & Women

*********************************************

Sweet Vjestika Aphrodisia Drops (tm) inspires and enhances:

* Penile & clitoral sensitivity
* Sensitivity to touch
* Desire to touch and be touched
* Fantasy, lust, rapture, erogenous sensitivity ...
* Prolongs and intensifies foreplay, orgasm & climax
*********************************************

"Seventh Heaven" Prosaka Tablets ...

Entirely natural, proprietary, botanical prescription comprised of uncommon Asian Herbs for Calm, Balance, Serenity and Joyful Living. "Seventh Heaven" Prosaka is indeed a most extraordinary, viripotent, calming, centering, mood-enhancing, holistically-formulated, exotic herbaceous alternative to pharmaceutical medications for depression, anxiety, stress, insomnia, etc.

NO side effects! NO dependency! Vivaciously Mellow!
**********************************************

"Seventh Heaven" Gentle Ferocity Tablets (tm) ... a non-caffeine, non-ephedrine, non-ephedra, non-MaHuang; viripotent, herbaceous prescription for the dynamic energization of body, mind and spirit.

This Gentle Ferocity Formulation is amalgamated in accordance with the fundamental Taoist herbal principle of botanical interactiveness and precursorship which in essence is a molecular equation of the relevant botanical/herbal alkaloids and glycosides interacting with one another to prolificate molecular communion and thereby to achieve demonstrative herbal efficaciousness without negative implication to any aspect of human composition. These Gentle Ferocity Cordial Tablets are incredulously and thoroughly effective. Enjoy!

For those of you who seek to achieve most demonstrative/non-invasive/non-prohibitive appetite suppression without the negative implications of ongoing usage of MaHuang Herb, Ephedra/Ephedrine or Caffeine as are so magnaminously utilized in a multitude of herbal "diet aids" entitled as "Thermogenics" ... this is ABSOLUTELY the herbal agenda/product for you!!

Entirely Natural! Increases Energy! Increases Metabolism! Decreases Appetite!
***********************************************

Extreme Martial Arts Botanical Remedies

Eastern culture has long had a treatment for bone, muscle, tendon, ligament, sinew and joint distress, traumas, afflictions and constrictions. We are pleased to offer

Equivalence Tablets & Dragon Wing Remedy Spray
(Hei Ping Shun) (Hei Long Chibang)

PLEASE NOTE:

While it is true that all physiological traumas and injuries are unique and that no product can arbitrarily eliminate all of the pain and discomfort in all people all of the time, the combination of Equivalence Tablets (Hei Ping Shun) and Dragon Wing Remedy (Hei Long Chibang) remedial botanicals does guarantee to at the least:

1. Significantly reduce discomfort and pain!
(In many instances most, if not all, traumas and distress can be eliminated!)

2. Significantly increase mobility and strength ratio.
(Please remember also the significance of proper diet, excercise, rest and prayer.)

Equivalence Tablets & Dragon Wing Spray Remedials are comprised of entirely natural botanical factors.

While Equivalence Tablets (Hei Ping Shun) and Dragon Wing Remedy Spray (Hei Long Chibang) are extremely effective individually, they are utilized to maximum advantage when used in conjunction with one another.
******************************************************

Cockle Doodle Doo (tm) Penile Restorative/Renewal/Enhancement Souffle' ... is specifically designed to ingratiate male genitalia. Cockle Doodle Doo is cutting-edge, anti-aging, core-enhancing; Yin Yang Huo (High-Ratio Horny Goatweed) factored ingeniousness combining the innovations of Botanical Science, Vitaminic Science and Vibrational Science.
******************************************************

"Hairricane" (tm) ... This extraordinary formulation is the result of 60 years of Chinese Medicine Practice, research, herbal application and advanced botanical technologies, extraction techniques and centuries of botanical innuendo ... It is indeed the most significant hair-loss pattern baldness preventative / inhibitor / hair strengthener / hair management vitiminic amalgamation ever produced on the planet ...

========================================================

PRICING INFORMATION:

1. TEMPLE 3 RAGGA DAGGA (tm)
One .75 oz. jigget/bar $65.00
One 2.0 oz. jigget/bar $115.00

2. SWEET VJESTIKA APHRODISIA DROPS (tm)
One 1.0 oz. bottle $90.00
Two 1.0 oz. bottles $140.00

3. SEVENTH HEAVEN PROSAKA (tm)
One 100 tablet tin $40.00
Three 100 tablet tins $105.00
Six 100 tablet tins $185.00

4. SEVENTH HEAVEN GENTLE FEROCITY (tm)
One 300 tablet jar $130.00

5. Equivalence Tablets - Each bottle contains 90 - 500mg tablets.
** 3-pack (270 tablets) $83.00
** 6-pack (540 tablets) $126.00 (save $40.00)
** 9-pack (810 tablets) $159.00 (save $90.00)
** 12-pack (1,080 tablets) $192.00 (save $140.00)

6. Dragon Wing Spray Remedy - Each spray bottle contains 4 liquid oz.
** 3-pack (3 - 4 oz. bottles) $83.00
** 6-pack (6 - 4 oz. bottles) $126.00 (save $40.00)
** 9-pack (9 - 4 oz. bottles) $159.00 (save $90.00)
** 12-pack (12 - 4 oz. bottles) $192.00 (save $140.00)

7. Dynamic Duo Introductory Offers
** 3-pack Equivalence Tabs & 3-pack Dragon Wing $126.00 (save $40.00)
** 6-pack Equivalence Tabs & 3-pack Dragon Wing $159.00 (save $50.00)
** 9-pack Equivalence Tabs & 6-pack Dragon Wing $215.00 (save $70.00)
** 12-pack Equivalence Tabs & 9-pack Dragon Wing $271.00 (save $80.00)

8. COCKLE DOODLE DOO (tm) Souffle
One (1) 2 oz. jar .......... $92.00
Two (2) 2 oz. jars ......... $176.00
Six (6) 2 oz. jars ......... $320.00

9. "HAIRRICANE" (tm)
** 3 Pack (3 bags of 90 capsules each)..... $102.00
** 6 Pack (6 bags of 90 capsules each)..... $174.00 (SAVE $30)
** 12 Pack (12 bags of 90 capsules each).... $288.00 (SAVE $40)

10. SWEET APHRODISIA INTRO COMBINATION OFFER
* One (1) 2.0 oz. jigget/bar of Temple 3 Ragga Dagga
* One (1) 1 oz. bottle of Sweet Vjestika Aphrodisia Drops.
Price: $150.00 (Reg. $205.00 Save $55)

11. BODY, MIND, SPIRIT "HEAVENLY" INTRO COMBINATION OFFER
* One (1) 2.0 oz. jigget/bar of Temple 3 Ragga Dagga
* One (1) tin (100 tablets) of Seventh Heaven Prosaka.
Price: $125.00 (Reg. $155.00 Save $30)

12. "PURE ENERGY" INTRO COMBINATION OFFER
* One (1) 2.0 oz. jigget/bar of Temple 3 Ragga Dagga
* One (1) jar (300 tablets) of Seventh Heaven Gentle Ferocity.
Price: $170.00 (Reg. $245.00 Save $75)

13. "MEASURE OF PLEASURE" INTRO COMBINATION OFFER
* One (1) 2 oz. jar of Cockle Doodle Doo Souffle'
* One (1) 2 oz. jigget/bar of Temple 3 Ragga Dagga
* One (1) 1 oz. bottle of Sweet Vjestika Love Drops
Regular Price $297.00. Yours for only $197.00. SAVE $100.00!

14. "SENSITIVE" PREFERENTIAL INTRO COMBINATION OFFER
* One (1) 2.0 oz. jigget/bar of Temple 3 Ragga Dagga
* One (1) tin (100 tablets) of Seventh Heaven Prosaka
* One (1) jar (300 tablets) of Seventh Heaven Gentle Ferocity
Price: $200.00 (Reg. $285.00 Save $85)

15. ULTIMATE HERBACEOUSNESS INTRO COMBINATION OFFER
* One (1) 2.0 oz. jigget / bar of Temple 3 Ragga Dagga
* One (1) 1 oz. bottle of Sweet Vjestika Aphrodisia Drops
* One (1) tin (100 tablets) of Seventh Heaven Prosaka
* One (1) jar (300 tablets)of Gentle Ferocity
Price: $260.00 (Reg. $375.00 Save $115)

**************************************************

Visit our website to learn more about our products and our special offers:
http://66.118.154.3/wrs

**************************************************
ORDERING INFORMATION:
For your convenience, you can call us direct with your orders or questions.

Call 1-623-972-5999

Monday - Friday -- 9:30 AM to 6:00 PM (Mountain Time)

For all domestic orders, add $6.00 shipping & handling (shipped U.S. Priority Mail). Add $22.00 for International orders.

====================================================
To remove your address from our list, click on the following link and send a blank email. mailto:adsub68@btamail.net.cn?subject=Remove
[:: comment! :]
a r c h i v e
mid-feb
late-feb
early-mar
mid-mar
late-mar
early-apr
rest-of-apr
early-may
mid-may
end-of-may
june
early-jul
late-jul
early-aug
late-aug
early-sep
late-sep
oct
early-nov
mid-nov
late-nov
early-dec
late-dec
early-jan
late-jan
early-feb
mid-feb
late-feb
early-mar
mid-mar
late-mar
early-apr
rest-in-apr
early-may
mid-may
end-of-may
early-jun
mid-jun
late-jun
early-jul
more-jul
early-aug
late-aug
early-sep
late-sep
early-oct
more-oct
early-nov
mid-nov
late-nov
dec
early-jan
mid-jan
late-jan
early-feb
mid-feb
late-feb
early-mar

w r i t t e n
get out
on violence
horror story
disney land
from earth
human matrix
crazy guy
future reference
bosco nought
US engagement

f r i e n d s
carey
robin

a b o u t m e
homepage
handwriting
email
4D